.
Perempuan berkalong "Ikan"
hye uols! i'm so busy lately but with no assignments or reports to be done yet. How can that be eh? I am so pissed off with someone I-don't know-who, who told MisS Wong to change the timetable for PH213. Well, the class WAS supposed to be on Friday right before the KO-Q thingy. Ok, you're possibly to be TOO tired to join the Ko-q. Ok, fine. I'm ok with that. ;))
Do you ever know that I start my class at 8am on Friday and it continues till 12pm? And right after that I have to go for Friday prayer where you can have your Zohor prayer on time and off to have quick nap. My Friday prayer ends at 2.30 pm basically and I have to rush back to campus at 3pm for OUR PHR213. Right after, we have the ko-q thingy at 5pm right? But I am clearly informed that Mr Idrus lets us perform our Asar prayer and gives us time till 5.30pm or maybe more? Xcukup ker?
The real and main problem for me is, the class is changed to Tuesday at 1pm till 2pm. Ok girl (I suppose you're a girl), I have classes before 1pm and after 2 pm. When should I perform my Zohor prayer? Ok, I have lab session at 6pm till 9pm after that. Tolonglah fikir orang lain sekali yer? When to have lunch??? EYYYYY, tak paham aku manusia selfish.
◄ Older posts
Newer posts ►
who cares;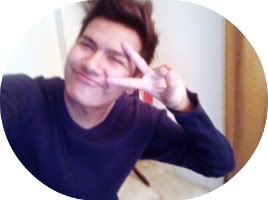 FOLLOW THIS BLOG!!


Hello I'm Irfan, 20, standing at 1.7m tall. Pretty random (I do what I want >:]) more?
Tell me!
They're SO HOT
Average Jane
Syafiq
The Fuschia
Colour Lovers
The Brick House
Apartment Therapy
Oppa
who made you king of anything?