.
70% punya Setem!
Jjust so you know, I just came back from Jusco Perda watching "Setem".
The movie was quite bored as I'm not into malay movie but since this is Fiq's treat, I must not say NO right?lol! But I must say that this movie is not like other typical malay movies. Bonus for that!
After we watched the movie, we went for window shopping!I bought new lip balm to replace the other one which I left at home. There were so many boards stating this magical numbers-70%! I was like, damn! Bila nak dapat JPA? Shuk and Fiq, they both planned to go shopping again this Friday because they don't want to spend in front of me. Baikkan depa?
Seriously, now I feel like to work as part-timer anywhere possible. Urghh! It rains cats and dogs. I'm a lazy bump now and ever!Haha.
◄ Older posts
Newer posts ►
who cares;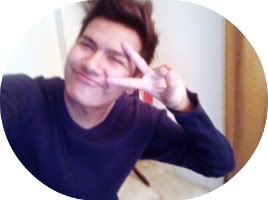 FOLLOW THIS BLOG!!


Hello I'm Irfan, 20, standing at 1.7m tall. Pretty random (I do what I want >:]) more?
Tell me!
They're SO HOT
Average Jane
Syafiq
The Fuschia
Colour Lovers
The Brick House
Apartment Therapy
Oppa
who made you king of anything?