.
Why that it has to be that hard?
Ok. I can't deny the truth that I'm scared. Scared to the fact that I have failed two out of the three tests.
I keep on calling mak everyday just to hear she says the magic words "Che' study pandai2 nah,nanti boleh jaga mak".
I feel like crying when I hear those words. In fact,I did shed some tears. ;((
Next week,I'll be having 211,212 and 213 test and and and not to forget 215 osce! I am going to be really really busy and please be known that I don't like being busy although being busy can sometimes make you forget all the problems you have.
p/s: I miss my happiness!
◄ Older posts
Newer posts ►
who cares;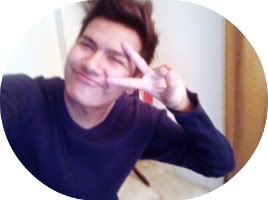 FOLLOW THIS BLOG!!


Hello I'm Irfan, 20, standing at 1.7m tall. Pretty random (I do what I want >:]) more?
Tell me!
They're SO HOT
Average Jane
Syafiq
The Fuschia
Colour Lovers
The Brick House
Apartment Therapy
Oppa
who made you king of anything?