.
yehaaa!
So, the test is tomorrow. I'm trying my best to finish the syllabus. Staying up late perhaps! ;)
I want to re-read my lab manual regarding the lab test tomorrow. Hopefully, it won't be as hard as I think.
So,mom spent Rm1,000 on me to buy me a new handphone. It was Nokia 5730 Xpress Music and is in red colour. Me likee! ;) Thanks mom and I promise it won't be a waste to spend such money on me. ;)
So,last Friday I just found out that working in Pharmacy-based factory is better than working in Clinical Pharmacy in the aspect of salary. ;) You can get 15k per month just to make sure all the drugs are sterilized. But everything has it's pros and cons and so does this work. If you don't do th sterilisation process well,you may cause death to people who consumed your drugs and that will lead you ending up in jail. Hahahaha.
I want to open my own pharmacy and own factory! Lagi kaya I guess. Hehehe ;)
◄ Older posts
Newer posts ►
who cares;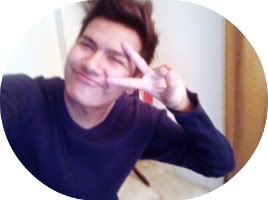 FOLLOW THIS BLOG!!


Hello I'm Irfan, 20, standing at 1.7m tall. Pretty random (I do what I want >:]) more?
Tell me!
They're SO HOT
Average Jane
Syafiq
The Fuschia
Colour Lovers
The Brick House
Apartment Therapy
Oppa
who made you king of anything?