.
T_T
waa.. and so the result was out. It was between the 'refresh' button and the 'enter' button before I can actually got to check my result.
It was not as expected as I was expecting more than this. 3.05 is not that bad either kan? At least no fails which I'm really grateful for that. ;)
So the plan is to go to Penang and stay there for one night. I'm leaving at 7 tomorrow which is so unbelievably true. Haha
◄ Older posts
Newer posts ►
who cares;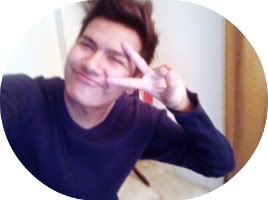 FOLLOW THIS BLOG!!


Hello I'm Irfan, 20, standing at 1.7m tall. Pretty random (I do what I want >:]) more?
Tell me!
They're SO HOT
Average Jane
Syafiq
The Fuschia
Colour Lovers
The Brick House
Apartment Therapy
Oppa
who made you king of anything?