.
3.2.1
boom!
Happy New Year everyone. Ops, it's 2.53 am now, I wonder how I did the countdown.
Unlike the previous years, my resolution for this year is to achieve what I resoled last year. And today is also my blog's birthday! It has been 3 years since I first created the blog. Thanks to Wawa for letting me know what blog is for. <3!
Had fun chatting with Chom and Naqib just now. I don't care if there's no party to celebrate whatever function it is as long as I have my very very very best friends around. Merciiii guys! Congratulation to whom it may concern. Hopefully, it won't be halfway like mine always had. T_T
◄ Older posts
Newer posts ►
who cares;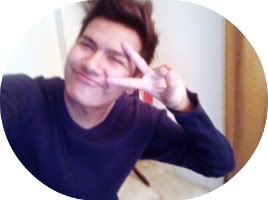 FOLLOW THIS BLOG!!


Hello I'm Irfan, 20, standing at 1.7m tall. Pretty random (I do what I want >:]) more?
Tell me!
They're SO HOT
Average Jane
Syafiq
The Fuschia
Colour Lovers
The Brick House
Apartment Therapy
Oppa
who made you king of anything?