.
WHY.
Why that I have to be sick on my first day of classes tomorrow? This is so not what I want it to be. I want and need to look fresh and superbly healthy tomorrow because first impression is important. *motif perlu first impression? mana azam tahun baru kau epan???*
Okey2, I don't mind if I look as if I am at the same age of my Opah. *ampun! really need to get the rest. But I'm hungry, please be back soon my kfc! <3
◄ Older posts
Newer posts ►
who cares;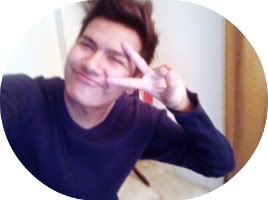 FOLLOW THIS BLOG!!


Hello I'm Irfan, 20, standing at 1.7m tall. Pretty random (I do what I want >:]) more?
Tell me!
They're SO HOT
Average Jane
Syafiq
The Fuschia
Colour Lovers
The Brick House
Apartment Therapy
Oppa
who made you king of anything?