.
Comeback Stage. *petirrrrrr
I don't fucking understand a word on the headline on my page. But I found this is duperbly cute. :D kan kan???
I've been on a long hiatus on blogger. It has been almost a year since I last updated my blog. Booo me. Hahaha. I'm now doing my practical training in Hospital Sultanah Bahiyah Alor Star. To be frank, I don't like an inch being here. But I have to be thankful that I learnt a lot ever since I started doing my training. I learn to get to know people's true colors. Not to mention the knowledge I gained.
It has been almost half year and I still got approximately 6 months left before I proceed with my degree. Seriously, I need to get that U41 title to work.
A best friend of mine called me last night saying she's been stalked by a guy at her workplace. It was scary as hell that the guy followed her to her home. F*ck the guy!
Boring. Babai! x0x0
◄ Older posts
Newer posts ►
who cares;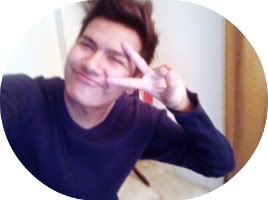 FOLLOW THIS BLOG!!


Hello I'm Irfan, 20, standing at 1.7m tall. Pretty random (I do what I want >:]) more?
Tell me!
They're SO HOT
Average Jane
Syafiq
The Fuschia
Colour Lovers
The Brick House
Apartment Therapy
Oppa
who made you king of anything?