.
1st Wonder Sebak
The 1st Wonder Concert

is only a few days gap from now.
And it seems like I'm not going to be the lucky man on earth to be watching Wonder Girls live.
I'm sobbing real bad now especially after a friend of mine tagged me on a photo of Wonder Girls' poster on Facebook T.T
Miracle happens tak nowadays? If it does, make it falls on me.
Pretty please? :D
◄ Older posts
Newer posts ►
who cares;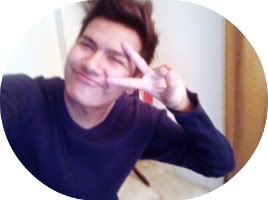 FOLLOW THIS BLOG!!


Hello I'm Irfan, 20, standing at 1.7m tall. Pretty random (I do what I want >:]) more?
Tell me!
They're SO HOT
Average Jane
Syafiq
The Fuschia
Colour Lovers
The Brick House
Apartment Therapy
Oppa
who made you king of anything?