.
WG! FOREVER.
At this point, I don't feel like doing anything else EXCEPT that I am now soooo determine to learn dancing to kpop dances. ( yes you can see the word dance are repeated twice )
I'm head over heels on kpop now. Please I need 'anti-kpop' drugs to reduce this 'toxcity' symptoms. ehem! I can still relate kpop with drugs which means I still have passion in pharmacy.
I can sing to most of the Wonder Girls' songs. Believe me, ask Syafiq or Eyha or Syahmi, or Reen or even Fofo! Hahahaha. I feel hyped when I sing and dance to these songs. The current ghostly song to me is 2 Different Tears.
I have been listening to the song everydayyyyyyy! This is serious. -____-'
A big fan of Wonder Girls, here it goes. I may not dance as sharp as what the Wonder Girls do and this is my first attempt after all. Hikhik.
.Wonder Girls- 2 Different Tears Dance cover.
:D Okay, the space is small and please ignore the mess behind :P
◄ Older posts
Newer posts ►
who cares;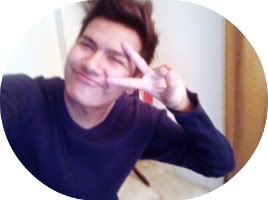 FOLLOW THIS BLOG!!


Hello I'm Irfan, 20, standing at 1.7m tall. Pretty random (I do what I want >:]) more?
Tell me!
They're SO HOT
Average Jane
Syafiq
The Fuschia
Colour Lovers
The Brick House
Apartment Therapy
Oppa
who made you king of anything?