.
Excited, Super excited
Remember when I told you I was getting a new haircut? I'll probably be doing that this weekend. Yes,
excited
! Hihi. Next week I'll be going back to Tapah plus meeting best friend.
Super excited.
Oh yes, my hyung (which means big brother in Korea) flew off to London this morning. Ordered a few stuff from him. 'Baik hang beli, nanti aku merajuk lagi.' Hehehe.
OH, I have less than one month to complete my internship for the whole 11 months. Gila lama tak? But thank God it finally has come to the end. *hopefully* *cough* I've been having this bad cough since last Friday and it's not getting better. I really need to practice the practice of sanitizing hands after medication dispensing to patients. In fact, the dispensing counter itself need to be free of germs. Pharmacy Department tak cukup duit kot. Kena paham Epan kena paham. :) Despite for the cough I have, I enjoyed my job dispensing medications to patients. I feel like I am socializing with people indirectly instead kerja belakang tabir isi ubat semata-mata which I did when I was attached in Outpatient Department. This is why I love my job. :D
◄ Older posts
Newer posts ►
who cares;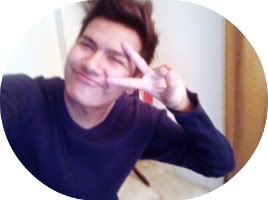 FOLLOW THIS BLOG!!


Hello I'm Irfan, 20, standing at 1.7m tall. Pretty random (I do what I want >:]) more?
Tell me!
They're SO HOT
Average Jane
Syafiq
The Fuschia
Colour Lovers
The Brick House
Apartment Therapy
Oppa
who made you king of anything?