.
Tulang!
Taw tak saya kuat tipu? Sebabnya saya cakap saya nak update blog selalu kan? *nangis. Mintakkkk maaf. Eh. Cakap dengan siapa kau?
I update my blog when something big happens. Sekian.
So the 'big thing' is ,I received an offer to further in Degree in Physiotherapy in UiTM Puncak Alam. My feeling - sad but grateful. Well, at least I got something to do for ze future. :) SEDAPKAN HATI TAK AYAT AKUUU???
But what happened to my ITB application? Yes, I cancelled them on the last minute. I don't think my dad can afford the fees. He retired this year. So yeah, takkan nak guna duit pencen dia buat aku study kot kan? Selfish gitu. Baik bagi dia save money dalam ASB and makan guna dividen every year.
I was never a big fan of Anatomy and Physiology. I got a C during my diploma years. Sedih kan? And now I have to crunch myself to love this. :( *cries somemore.
My thought- still deciding and unsure of the choice made. :/ *crosses finger*
◄ Older posts
Newer posts ►
who cares;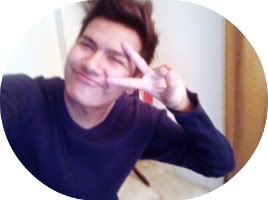 FOLLOW THIS BLOG!!


Hello I'm Irfan, 20, standing at 1.7m tall. Pretty random (I do what I want >:]) more?
Tell me!
They're SO HOT
Average Jane
Syafiq
The Fuschia
Colour Lovers
The Brick House
Apartment Therapy
Oppa
who made you king of anything?