.
Quick Update.
Just a quick update. Don't feel like writing but I need to express what's inside. Been busy the whole month. Kelas ganti sana sini. Aduuuhh, ANEH. Let alone those assignments.
Am going to pick up my Wonder World album shipped from Korea this Sunday. Yeayyy! The new album is DAEBAK. Illegally downloaded from 4shared to listen inside the car while waiting for the album to arrive. SHHHH. hehehehe! G.N.O , Be My Baby and Girls Girls from the album really stuck inside the head. What to dooo??? aduhhh~
◄ Older posts
Newer posts ►
who cares;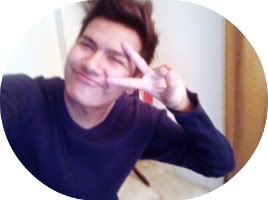 FOLLOW THIS BLOG!!


Hello I'm Irfan, 20, standing at 1.7m tall. Pretty random (I do what I want >:]) more?
Tell me!
They're SO HOT
Average Jane
Syafiq
The Fuschia
Colour Lovers
The Brick House
Apartment Therapy
Oppa
who made you king of anything?